All the doctors in Fylde Anaesthetists hold substantive consultant posts at the Blackpool Teaching Hospital NHS Trust.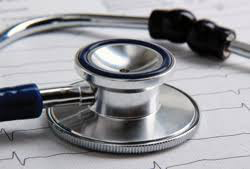 Fylde Anaesthetists has a long association and relationship with many of the local surgeons. We therefore benefit from a close working knowledge of their practice built up over years spent working together in the local NHS and in private practice.
All our Consultants have relevant expertise in anaesthesia for all types of surgery routinely undertaken at Spire Fylde Coast Hospital, Fulwood Hall Hospital and BMI Lancaster.
One of the advantages of Fylde Anaesthetists is that by working co-operatively we benefit from a very large pool of specialist experience and knowledge. When and if required we can draw upon the combined years of experience, the collective expert advice and the specialist skills from colleagues within the group.
As consultant anaesthetists
We first trained in Medicine ( 5 years ) then
Worked as junior doctors ( minimum 2 years ) then completed
Specialist training in Anaesthesia ( minimum 7 years ) then
Appointed as consultants within the NHS in Blackpool and also
Established in Private Practice in the local area
You can be assured that all Consultants in Fylde Anaesthetists are recognised by all the major UK insurance companies.
Please click consultants name for more details.