Anaesthetic Care in Theatre

You can calculate your expected anaesthetic fees by using the 'fee calculator'.

Either enter your procedure code or a description of your intended operation.

When we have all the details of your intended primary procedure and any additional procedures we will write to notify you of the expected fee and also to confirm the name of your anaesthetist.
Your Anaesthetic Fee
To comply with best practice recommendations from both the General Medical Council and the Association of Anaesthetists Great Britain and Ireland it is important that you have notification of the expected anaesthetic fee prior to your procedure.
The Fee for our Services
The anaesthetic fee is primarily determined by the complexity of the surgery and this in turn is determined by the procedure code corresponding to the operation recommended by your Surgeon.
When multiple procedures are planned during the same operation you will be charged for the primary procedure plus a percentage of any secondary procedures.
Fylde Anaesthetists is entirely independent from any private medical insurer. We set our own anaesthetic fees without reference to any fees that may be covered by your private medical insurance. You are therefore strongly advised to check with your insurance company the level of your cover prior to your surgery and the exact allowances to which you are entitled under the terms and conditions of your particular policy.
Pre-Operative Anaesthetic Consultation
Occasionally if the Surgeon has raised concerns about your general health and / or suitability for anaesthesia we may feel it necessary to see you at an outpatient clinic, some days or weeks before your operation, for a formal pre-operative consultation.
A separate fee of £150 will be charged for an out patient pre-operative consultation.
Written Notification of our Fee and Confirmation of your Anaesthetist
Most insurance companies do settle the Anaesthetists fee in full. Sometimes however, the level of cover from an insurance company does not fully cover our fees. In these circumstances you will be liable for a 'top up fee' to cover our fees in full. Payment of a 'top up fee' will be the responsibility of the patient and/or the parent/guardian of any patient who is a minor.
Prior to your admission you will receive a letter and acceptance form from Fylde Anaesthetists. This will notify you of your expected anaesthetic fee and confirmation of the name of your Anaesthetist.
We ask that you sign the acceptance form to acknowledge that you have checked your level of cover with your insurance provider and that you are responsible for settling our fees in full. Please bring the completed acceptance form with you on the day of your procedure and hand this to your Anaesthetist.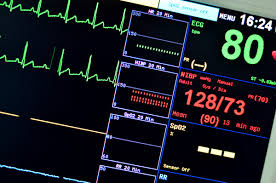 Out of courtesy and convenience to you, we will invoice your insurance company directly. We would only write to you if your insurance company fails to meet the anaesthetic fee in full and a 'top up fee' is required to meet the outstanding balance.